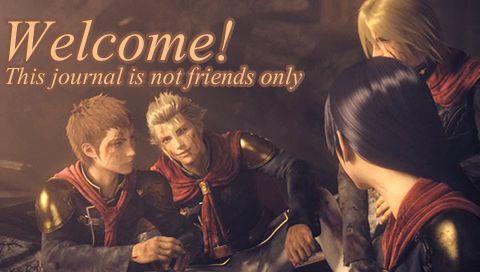 Subscribe and unsubscribe at will. I randomly go on following sprees so if I show up in your journal, do not be alarmed!






Currently Watching: Star Wars: The Clone Wars


Currently Playing: Fire Emblem Fates: Birthright


Currently Reading: SHIELD, Young Avengers, Teenage Mutant Ninja Turtles: Casey & April, Hawkeye VS Deadpool, Gotham Academy


Currently Writing: Working on my genprompt_bingo card.