Hello to all my new readers! :D It's nice to see all of you. It's also nice to check my reading page multiple times a day
and have new things to read
. How awesome. :D
I've spent a ton of time over these past few days playing Fire Emblem Fates: Conquest. Let me refresh you on what my avatar looks like:
He's my blessed child. ;3; He's married to Niles: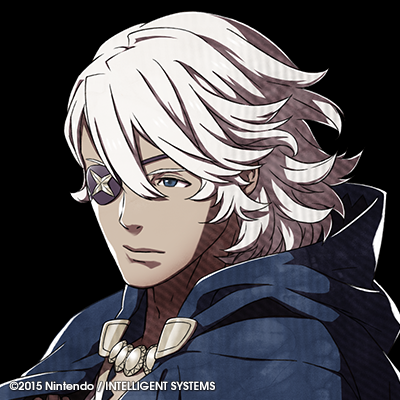 The flirtatious, mildly sadistic character. I love him and I love them together. ♥
However, dang, I'm terrible at strategy games! I'm playing in easy with permadeath turned off because I'm
so bad
. Apparently Conquest is the hardest version of Fates? That's good. I have Birthright, I'm just waiting until I finish Conquest before I start it. :3
I'm on chapter twenty now and I've only managed to get three of the second gen characters. I don't know if that's good or not but maybe I'll be able to get more before the end! :3
---
You know how some libraries and people will have summer reading lists? Well, I want to have a summer anime watching list, haha. It's just easier for me to watch things with subtitles when I have a lot of free time (because I can't multitask when watching subtitles and I always end up feeling like it's wasting time, even though what hobby isn't ultimately a time-waster, really?).
Speaking of summer, I have class on Friday and finals on Monday and then I'm
done
with this semester. Come ooooon, summer. *_*
Oh and also, jeep is fixed! I drove to class yesterday with no problem. :D